I've recently entered the Faux Dori world and have to mention I am really loving my extra large Fauxdori. It feels nice as it seems to be the perfect size for me. Easy to grab for on the go and yet large enough to fit and write what you need in it. I also really like the fact that it fits my Moleskin notebook.
If I didn't have my Happy Planner I believe I would go as far as switching over to my Faux Dori all together. I believe I'm getting really close to my planner peace. The only downfall that I don't like is the easy ability to add and take out pages.
I have also discover with my purchase of my Gold Fauxdori is it's not as durable as I would like it to be. It's a super soft fake leather however the top material is pretty thin…I'm afraid it will tear at some point.
Knowing this, I've been on Etsy searching for a white or aqua/mint/teal REAL Leather dori. I've seen ones I really like but am having a very hard time wanting to spend $60-100 on one at the moment. With that in mind I've decided to attempt to create my own. Another factor that makes it so hard for me to purchase items that I feel I can make myself. (Both of these that are pictures where purchased from an Etsy shop.)
Since I've had so much trouble finding exactly what I'm wanting in leather…I ended up on Amazon all afternoon purchasing all the materials that I need to create my own Fauxdori. (Funny part is…I've spent a lot more than what it would have cost me had I have just bought one online.) Oh well…the heart of a true craftier I suppose. Although, it looks like I'll have SEVERAL I'll be able to make…which means there will be extras that I plan to sell here. 🙂
Promise the fabric and faux "white" leather are gorgeous from what I can see! Right now I'm having a white obsession so white it will be along with some amazing pattern fabrics. I did end up finding a Full Grain Soft Leather piece for $18 that I will be making into my durable all the time use dori. Possibly the ONE depending on how well it turns out. ***Update 3 of my fauxdoris I created are shown in the thumbnail image on top.
I do plan on sharing the details of all my supplies and goodies and the results of what I create here once I have it all in hand. In the mean time I wanted to share with you a few links that I've found along the way in my research of how to create a dori for myself. So I'm sharing these resources for you in case you are so inclined to try to make one for yourself. 🙂
---
Starting with this first blog it goes the the materials and steps needed to assemble one. It's really pretty clear and accurate. The only thing it doesn't go over is sizing but this would really vary so hard to do. Also it doesn't go over how to do eyelets or how to do the bands at the end which are also key elements to a complete dori. But no worries there are several great tutorials out there to fill in these blanks. Here are a couple that she has made herself. You can find her link here.
---
Here's another fabric dori. Although it really doesn't go into a lot of details but has some altered details to make this one a bit different than the traditional dori we are used to seeing. Here post can be found here.
---
Here's the best video I've found that shows how to do these perfectly. Discovering I bought the wrong stabilizer…so back to Amazon I go! She even goes into how to place in the cording at the end. This is really a wonderful Tutorial!
---
Here are some YouTube Videos on how to create some notebook inserts. His quality to detail is so much that I would say these would be ones to sell.
He actually has a great selection of downloadable inserts found here on his site.
---
Here is a simplified version and for a field note size.
She breaks it down on how to create the layout of a book.
---
This is a cute one made out of a full sized note book. It's a super fun way to make 4 notebooks. She even goes into explaining how to do the corner edges.
If you're not so much for video tutorials here's an option of a tutorial that breaks it down for you to make these uber cute inserts found here.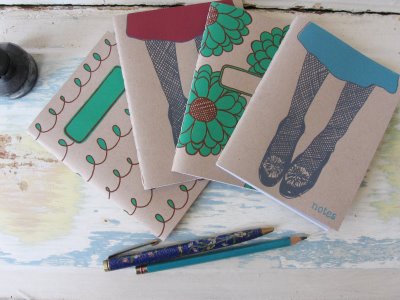 ---
While you're in the crafitng mode you might as well look into making some folders for your Midori as well!
I'm not at the moment going to take the time to review the ones I like…but here's the link of list of YouTube Videos found here.
---
As I said I'll be coming back here to show you my own results as soon as I have all my materials in. Look forward to updating you soon!
Thanks for stopping by! Plan to love your life!
Katie 🙂